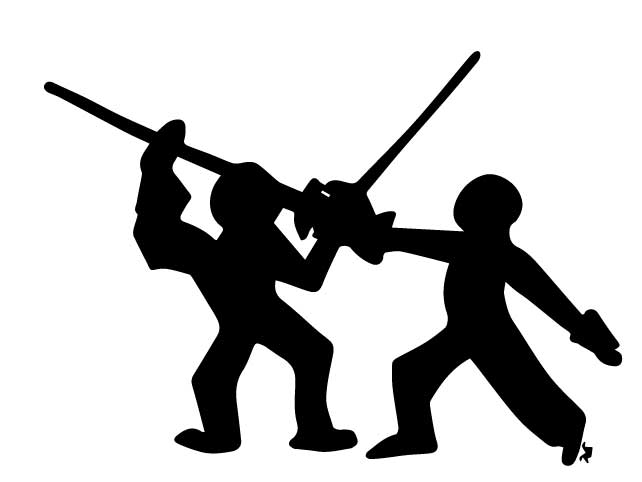 The Republican Party is in shambles. They do not want to unite under Trump. They all have different ideas on what to do. The media suggests this is terrible for the Republican Party.
Or is it? What is so bad about party division?
It is better for a candidate to have a party's support to get elected. But otherwise, what is so great about party unity?
Let's take a look at the Democrats—the perfect unified party. Everybody knew that Hillary would be the nominee long before the election even started. She had the backing of just about every high-ranking Democrat.
She basically ran unopposed, and the one man who challenged her was an old Socialist who had no chance. And yet, the Democrats and Hillary were so angry that he ran at all. You can feel their vitriol—especially when he did much better than expected. I guess the "unified" party isn't so unified after all when it comes to people's votes. When Bernie lost, Obama had a secret meeting with him. Which part of this sounds democratic?
Even before Hillary won the nomination, president Obama made no secret that he supported her. And when she did become the nominee he made sure it was crystal clear: "I don't think there's ever been someone so qualified to hold this office."
Really? There has never been someone so qualified? How about Dwight David Eisenhower; the Supreme Allied Commander in WWII, first head of NATO, and a key figure in reconstructing Europe? Or Woodrow Wilson; a governor of New Jersey, the President of Princeton, and practically the standard bearer for the Progressive Movement? Or John Adams; a key figure in the Revolutionary Continental Congress, leading US diplomat in Europe, then Vice President under Washington?¹
You are really saying that all of these people are behind a two term Senator (uneventful terms, mind you) and an average-to-bad Secretary of State? Are we taken for idiots?
So Hillary Clinton was always backed by the president and the entire Democratic establishment. Not to mention the corporations that she gives secret speeches to for ridiculous sums of money (bribes?). And the Democratic voters didn't have much choice in the primary. That is what it means to have a "unified party."
What is the point of unity if it is just slang for corruption?
The Republicans? They ran 17 candidates. Of which Donald Trump got way more votes than anyone else. The people had a voice in choosing their nominee.
And the Republican establishment is actually considering "unbinding" Trumps delegates. As if their nominee was not legitimate. If any nominee is illegitimate, it is Clinton.
Some people say that Trump would be dangerous in the White House—that a Republican president with a Republican Congress would be dangerous. Except it would not be precisely because the Republican Party is so divided on so many issues. Nobody would let Trump do anything crazy. A divided Republican Party means checks and balances.
Do you know what would actually be dangerous in the White House? Hillary Clinton and her "party unity." We have no idea what sorts of deals Hillary made with other high-ranked Democrats, with huge corporations, or with Obama. We have no idea what deal Obama made with Bernie. There's no way of knowing.
If you have unity then you are missing something way more valuable for a real democracy: dissent.
¹Hat tip and thanks to James Orr