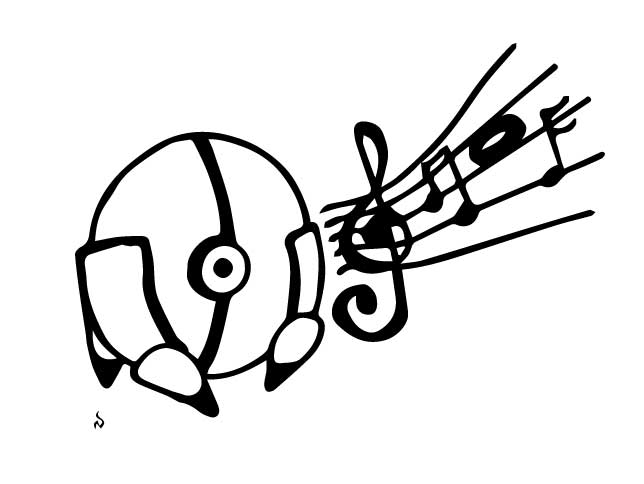 GLaDOS is so mean sometimes–understandable since she was murdered for no reason. She is known for her passive-aggressiveness and snide humor. She is truly one of a kind…or is she? Can you distinguish between GLaDOS quotes and regular song lyrics? Is anyone but a machine capable of being so passive-aggressively cruel?
"Here come the test results: You are a horrible person. I'm serious, that's what it says: A horrible person. We weren't even testing for that."
A: This was an easy one. What song talks about tests, other than relationship tests? GLaDOS!
"You just kinda wasted all my precious time. But don't think twice, it's alright."
A: Although Chell did waste all of GLaDOS's time by destroying the lab, this is actually Bob Dylan in "Don't Think Twice, It's All Right."
"Speaking of which, I was researching sharks for an upcoming test. Do you know who else murders people who are only trying to help them? Did you guess 'sharks'? Because that's wrong. The correct answer is 'nobody.' Nobody but you is that pointlessly cruel."
A: The correct answer is 'GLaDOS.' Nobody else is this pointlessly clever.
"I didn't even want the heart you broke. It's yours to keep. You just might need one."
A: Did you guess GLaDOS? Because you're wrong. It's actually U2's 'Invisible.' Bono is getting salty.
"I'm not even angry. I'm being so sincere right now. Even though you broke my heart and killed me. And tore me to pieces. And threw every piece into a fire."
A: Did you guess U2? Because that is the only wrong answer. This is a song lyric from Jonathan Coulton's Portal ending song 'Still Alive.' Which means this is a song lyric…sung by GLaDOS.
"I don't even think about you that much. Unless I start to think at all."
A: U2's 'Invisible.'
"I thought about our dilemma, and I came up with a solution that I honestly think works out best for one of both of us."
A: This seems normal enough to not be GLaDOS, but it's GLaDOS.
"If you could find some way to be a little bit less afraid of me. You'd see the voices that control me from inside my head say I shouldn't kill you yet."
A: This seems weird enough to be GLaDOS, but this is from Jonathan Coulton's 'Skullcrusher Mountain.'
"I've heard voices all my life. But now I hear the voice of a conscience, and it's terrifying, because for the first time it's my voice."
A: GLaDOS! Who else has such a Deep Mind?
"Did I say something way too honest, made you run and hide like a scared little boy?"
A: Whoa. That was pretty aggressive even for GLaDOS. Taylor Swift in 'Forever and Always.'