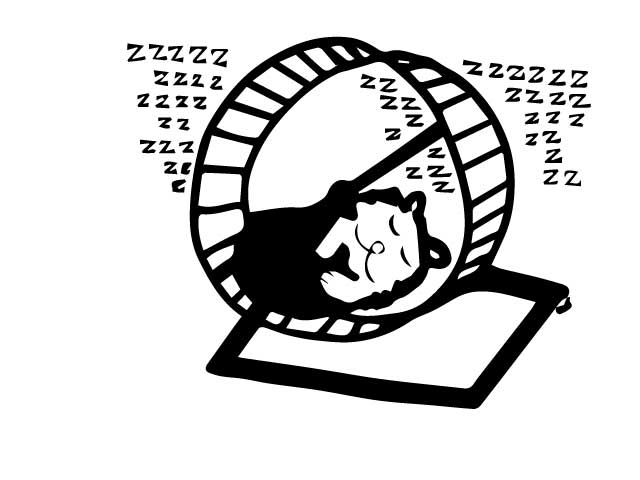 Work just sucks. Period. There's no shame in saying it. There's no reason why you should enjoy being ripped out of your bed in the morning–even if this is your due payment for getting to eat and live in this world. A lot of people probably feel guilty about hating their job (sometimes they have decent, or even good jobs), but don't know how to fix it.
But there might be some things you can change immediately or long-term to make your life a little bit better before you quit.
Your boss sucks.
Your boss might just be incompetent, an asshole, or an incompetent asshole. They might be one of these guys:
They don't know what they want.
They keep changing what they want.
They want the wrong things
They don't give feedback.
If it's one of these, you might be able to do some things to get them to communicate better, keep you motivated, or else let you off the hook when you can't figure out exactly what they want. Do you need feedback every week to feel motivated enough to even show up? Do you need more space so that you can actually focus? Do you want to have more frequent check-ins? They might accommodate, especially if you focus on the needs of the company.
If they're an asshole, they might be one of these guys:
They're verbally abusive.
They are unappreciative of your work.
They're physically abusive.
If they're truly an asshole, you might not be able to do anything. Putting "instruments" in place like feedback sessions or check-ins might help a little bit.
Your colleagues suck. 
Spending all day with people you hate sucks. Neither is being the guy that everyone hates.
Being alone all day sucks too. Your social life drives most of your well being. Everything sucks if you have nobody to vent to about how everything sucks.
Sometimes you might think that your social life is awesome, but after a few months you realize that it wasn't so great after all, that you were missing the warm fuzzy feeling that you feel when you're surrounded by people you actually trust.
You could try to be really good at your job, help other people, and throw parties and events. Being open and just vulnerable enough might help.
But sometimes everybody just sucks or there's no connection and you have to plan your next move.
Your work sucks. 
Copy-pasting something 300 times sucks. Making spreadsheets sucks.
Getting into flow and planning strategic breaks might help. If you remove distractions for a while, your work will suck for the first 10-30 minutes, but then you'll probably get into flow.
Flow is something people talk a lot about in programming and writing circles. You sit there for a while and hate your work, and feel super distracted. Don't let the distraction control you! Don't take a break just yet. If you keep sitting there for a while then you'll get super into it. You'll feel high. You'll stop wanting to be distracted, and you'll just work. You're in the zone. This naturally lasts anywhere from 20 minutes to several hours (if your concentration isn't broken). And then your flow starts diverging and you start being distracted. NOW it's a good idea to take a break. Not before.
You can get into flow with a lot of different meaningless tasks (not just writing or programming). You can get into flow copy-pasting words into a spreadsheet. You can get into flow replacing text in a bunch of HTML files. You can get into flow sitting on the ground sorting beads by color.
When you're copy-pasting 3000 things into a spreadsheet, distracting yourself with music or a movie might actually help you get into flow, because it distracts you from the fact that you're copy-pasting 3000 things into a spreadsheet.
Your conditions suck.
Sometimes you have awful working conditions (a long commute, dirty workplace) but there are some things you might be able to control. If you have a long subway commute, do you even like the book you're reading on the way? Can you get a better chair or get a plant or put up posters? The tiny things might make a difference.